About the Project
Rowan were approached by ear, nose and throat specialist consultant, Simon Carr, to design, develop and launch his first brochure website.
The client is a highly experienced ear, nose and throat consultant with working experience around the world. It was important to allow website visitors to fine relevant information about the procedures Mr Carr offers and give a simple way for them to contact and arrange appoitments.
View website
Client Name

Sheffield ENT

Technologies

Laravel, Bespoke CMS, HTML, CSS, Javascript

Categories

Web design, Web development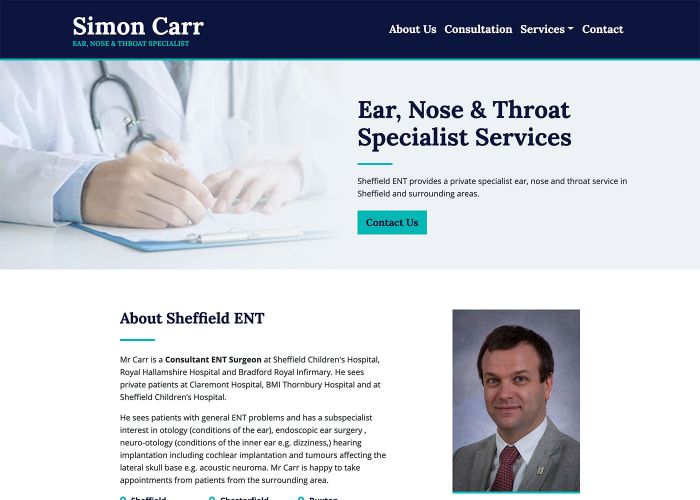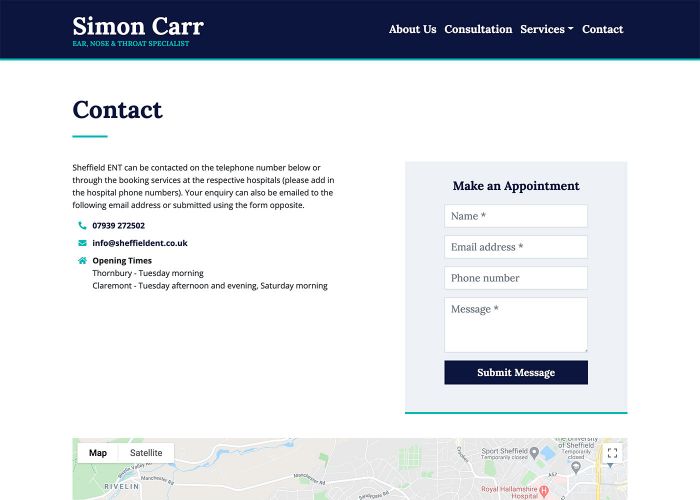 From the Client
"I have been very impressed with the service that Rowan have provided. They've helped me to develop my medical private practice website and advised me how to make it more visible on each search engine, which has led to a high ranking on Google. They're always quick to respond to queries and addresses any requests within 24 hours. I would have no hesitation in recommending them to my colleagues."